Door Frame and Tail Feathers
Well been busy since my last post. Some of that busy time actually working on the plane.
The original door fram had to remove them when I re-painted the frame so I just bought new material.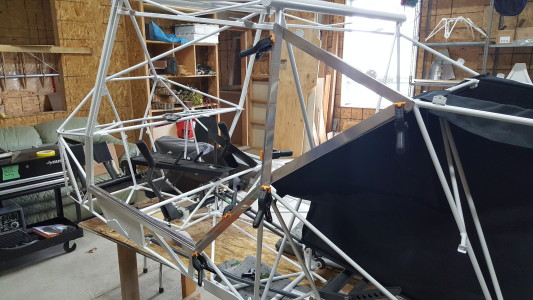 Now, I'm a bit confused as per the image below. What is detail B? If i look at instruction 176 as labeled, it has nothing to do with it. I also can't find the part. My buddy says it's not on the 7 (mine is a 6).
Got the tail back together as well. Everything installed and lined up as per spec. Since I also lost the tail ribs when re-painting I decided just to order up new ones. Could have used the old, but I figure the time spent cleaning them up would have easily covered the cost of getting them new. Fit them up and stuck them in place.
Moving right along it was decided that the wings needed some attention. These were not factory built - but done from scratch by the original builder. Although done fairly well, it was obvious - especially when compared to a factory build wing - that it was lacking some hysol. I had several of the smaller ribs just pop of from looking at them.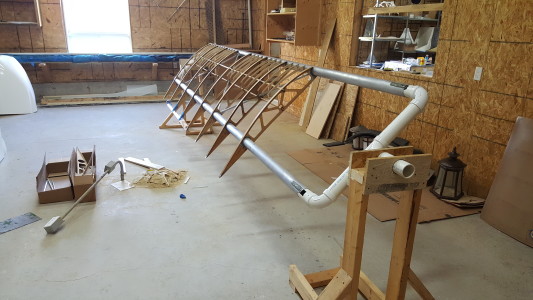 So, first step was to build a wing jig. Well, two of them.
Then a little elbow grease to roughen up what was there to allow a little extra hysol to get a hold. Acetone cleanup before hand as well with and some scotchbright.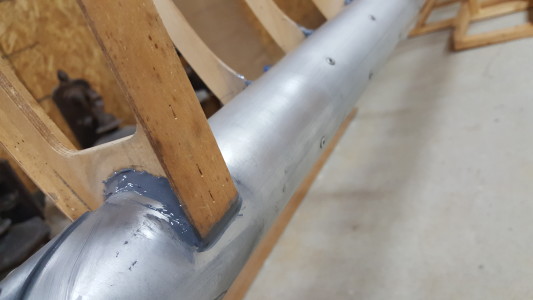 I also had a bit of a bent tube under the seats. A little finessing and it's back to being good enough.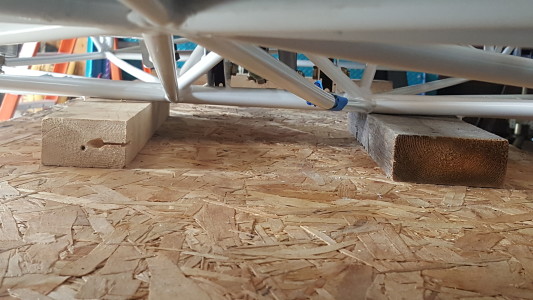 This is a before pic
Next is finish up the wings I think. The rest of the smaller ribs and add the bottom false ribs. Then wing two.