Teardown For Paint
So, a few small updates. Sorry, no pics.
I had to tear down my fuselage to prep for sandblasting.
I managed to get the vertical stabilizer ribs off without too much damage using a heat gun. They should be re-usable if I can clean them up without damaging them.
Everything else came off easily and I taped up the long aluminum stringers on the sides and bottom of the body. I also left the aluminum door frame pieces on.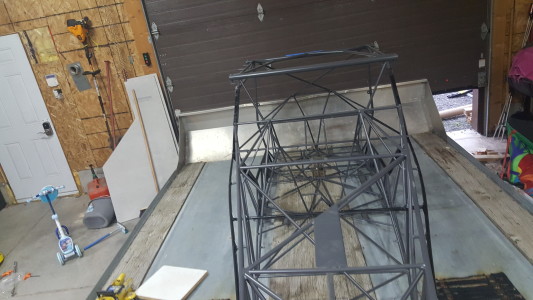 It finally got blasted over the weekend after sitting in the shop for about 3 weeks.
Turns out - those flimsy aluminum pieces warp pretty easily with blasting (from just the heat). So, the shop took them off as well as the stringers. No big deal, i'll have to re-make them.
All that said, the blasting went well and all welds were perfect. No cracks no rust no anything found under all that junk. Needless to say I am very very happy to know this - and the blasting and re-coat is well worth it.